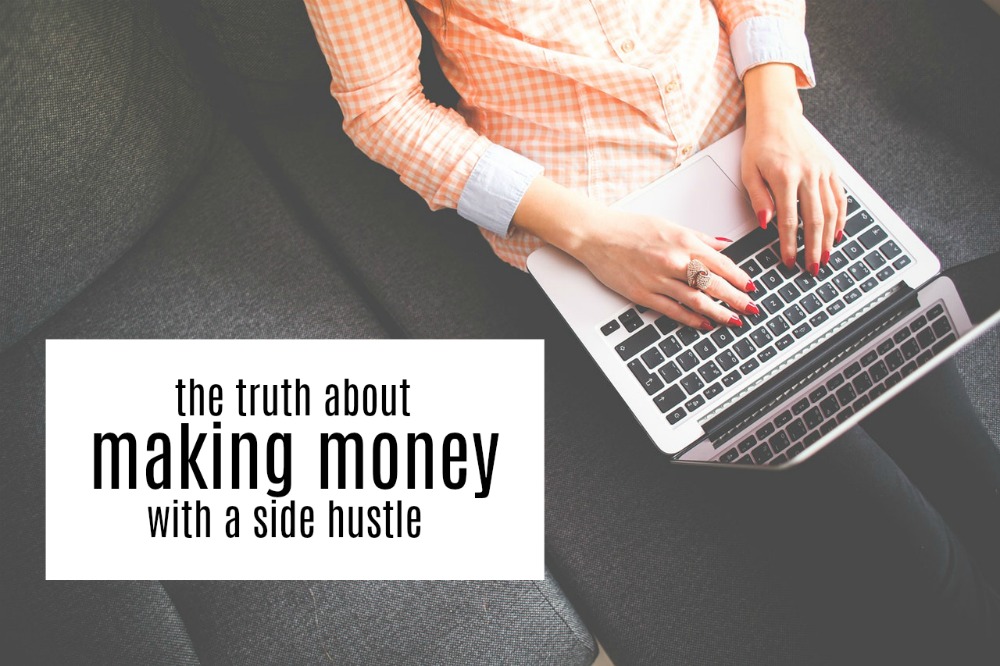 Want or feel like you need to earn extra money? Then you've probably considered starting a side hustle since most people have headed that route these days.
Side hustle work can be anything from picking up a weekend job, bartending, starting a business or even freelance writing. Having a side hustle is a great way to pursue a passion and earn some much-needed extra money.
The internet is saturated with ideas and suggestions for starting a side hustle and different ways to make extra money. You can also read blogs to learn about other people's experiences pursuing a side hustle.
Many of their stories are incredibly inspiring. Some people are able to start up side businesses that are so successful that they eventually quit their day jobs. While many people have had much success making extra money, the truth is most side hustles take a lot of work to get going. Making money from a side hustle isn't easy.
Before you start exploring income potential, here's what you need to know.
Making Money From A Side Hustle Takes Time
Rome wasn't built in a day. It takes time to generate traffic and interest in your business.
You probably won't be earning money from your side hustle the day you start your gig. It usually doesn't work out that way.
Sure, there probably are some people out there who get lucky, but on a general note, earning money from your side business will take a little time. Before you start your side hustle, do your research about the idea/opportunity and make sure you have realistic expectations about earning money.
When I started seriously side hustling, I had a false impression that I would instantly have freelancing and blogging opportunities. For some reason, I didn't really take into account all the time and effort it would take to build this brand and generate traffic. I've made some money but it took me a lot longer to reach my income goals than I initially thought. This brings me to the next point.
Choose a Side Hustle That You Enjoy
It is so so SO important that you pick something you enjoy when trying to start a side hustle. Building a side hustle takes a lot of time and effort so it's important that you pick something that you actually enjoy doing.
Don't like kids? Then don't start a babysitting service. Sure maybe the money is good, but you will be miserable. The kids you babysit won't be having much fun either.
Your customers will sense very quickly if you love your business or not. If people feel that you are passionate about your business, then you naturally attract customers.
I chose to become a personal finance freelance writer because 1) I love to write and 2) am fascinated by personal finance.
This was an obvious fit for me. It isn't always easy especially when it comes to finding and maintaining clients, but it has taken time to build up my business and take it full time.
Your side hustling doesn't have to become your full-time job, but if you're going to be putting in tons of extra hours on the side of your 9-5, you might as well enjoy what you're doing. If you don't, your side hustle won't be sustainable long-term and you'll burn out quickly or quit early regardless of how much you're making.
Go At Your Own Pace
The most important thing I have learned since starting a few side hustles is that you must go at your own pace. How much time and effort can you dedicate to your side hustle?
Maybe you only have five hours per week to work on your side hustle. Chances are, it's going to take you a little longer to get that side hustle up and running than someone who has 15 hours a week to work on their side hustle.
Another constraint is money. How much are you able to spend on advertising and marketing? Do you have a professional website with professional content? It's not that you need to spend a lot of money to side hustle, but sometimes you do need some money to invest in your business.
I've had weeks where I spend many hours working on side hustles like blogging for example. Sometimes other responsibilities keep me from being able to dedicate more time to my side hustle but it's important to realize that you have to go at your own pace. It can get really frustrating when you want to put more time into your side hustle but don't have the resources, time or energy.
Just try to go at your own pace. Don't compare yourself to others too much and do what you think is best for your business.
Make sure you enjoy your business. You will probably spend many hours working on your side hustle so make sure it's something you love.
Ready to explore the opportunity of making extra money? These posts will help.
50+ Legitimate Work From Home Opportunities
5 Side Hustles That Won't Take Up Too Much of Your Time
6 Hobbies You Can Turn Into Money-Making Side Hustles
9 Online Passive Income Ideas
3 Online Passive Income Business Ideas you Can Start this Year
Do you do anything to make extra money?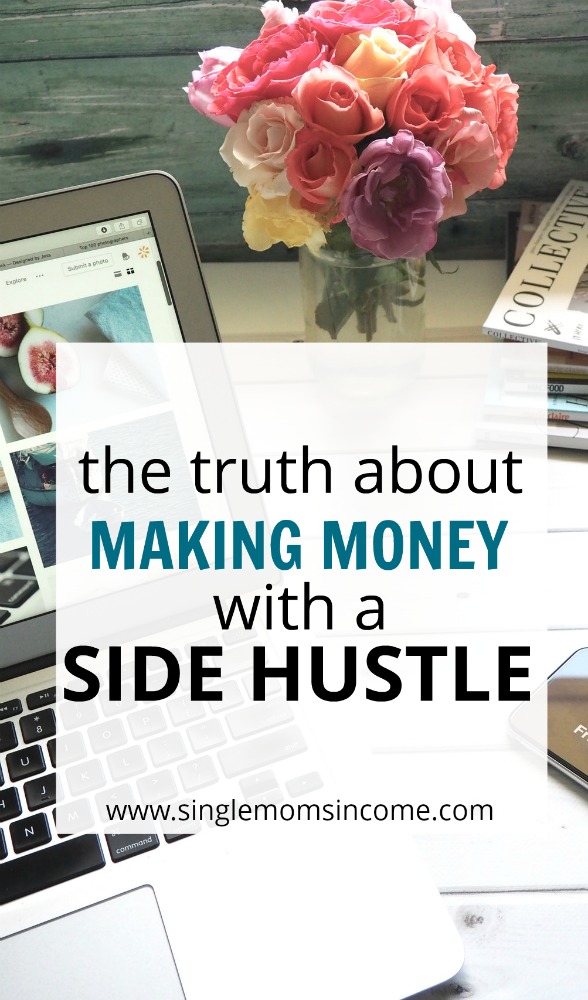 The post The Truth About Making Extra Money With a Side Hustle appeared first on Single Moms Income.